"

Michelle Shafer is singing with a lot of passion behind her every word in the new single "One Breach," an eroticized hue of retro baroque swagger haunting her words in the ascending instrumental melody beside her. Shafer is a beacon of light in an otherwise enchantingly dark landscape in this latest release." - Chadwick Easton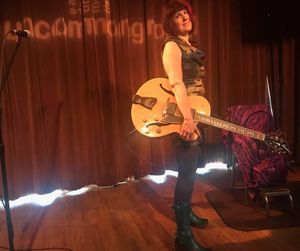 Listen to Michelle's Latest!
One Breach
Michelle Shafer
One Breach is a song about the power of love.
Read more…